Pierwszy eksperyment w ŚLCJ z wiązką metaliczną.

29 kwietnia 2017 roku sukcesem zakończył się pierwszy eksperyment w ŚLCJ z wiązką metaliczną.
Eksperyment HIL066 "Transfer cross sections at near-barrier energies for the 24Mg + 90,92Zr systems" zaproponowany został przez Agnieszkę Trzcińską z ŚLCJ i Władysława Trzaskę z Uniwersytetu w Jyväskylä w Finlandii.
Pomiary prowadzone były w komorze ICARE. Identyfikacja rozproszonych do tyłu jonów i produktów reakcji oparta była na technice pomiaru czasu przelotu (Time of Flight) oraz straty energii (ΔE) w funkcji energii (E) rejestrowanych jonów.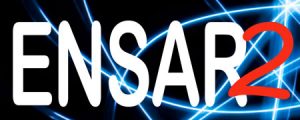 Eksperyment był realizowany we współpracy z fizykami z 6 krajów: Finlandii, Włoch, Niemiec, Rumunii, Rosji i Chin przy wsparciu finansowym Komisji Europejskiej z programu Transnational Access (TNA) w ramach projektu HORIZON2020 ENSAR2 – European Nuclear Science and Applications Research (Umowa Grant n ° 654002).
 
(Fot. W.Trzaska)